On Friday, April 16th, a group of our Primary 2 pupils from Big Heart Student Care@Teck Whye took part in a workshop to mark the launch of the 3M Tinkering Headstart @ South West programme, a collaboration between multinational company 3M and Science Centre Singapore (SCS).
Joined by Ms Low Yen Ling, Mayor of South West District and Chairperson of Big Heart Student Care, the students had an engaging time as they learnt how to build a solar-powered vehicle out of recycled materials under the guidance of a team of volunteer facilitators from 3M.
Through this programme, our students get to learn through play, exploration and experimentation, with an emphasis on the importance of STEM in everyday life. The aim of these workshops is to inspire fun and create an interest in science while also nurturing the next generation of engineers and scientists.
This is aligned to Big Heart Student Care's aim of providing their students with a holistic and experiential learning programme that may help them develop important life skills and knowledge. We hope to see more of such collaborations in future for our students.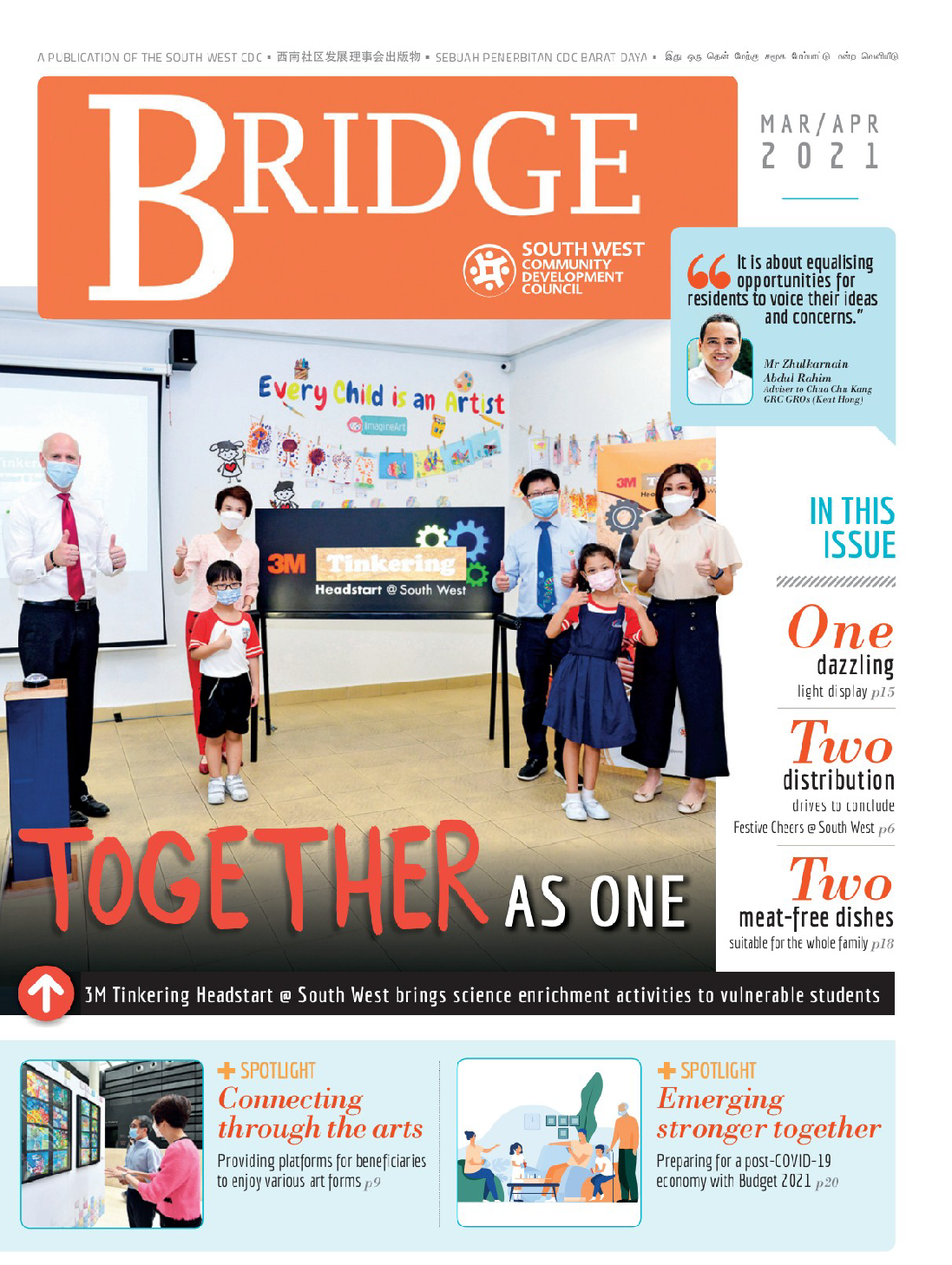 Click here to access the full issue of Bridge Mar/Apr 2021
Click here to access The Straits Times article.
Click here to access the Lianhe Zaobao article.